Char Dham Yatra India Tour11 Nights 12 Days
from

On request
Satisfaction Guarantee
Cheapest Flights and Hotels with Excellent holiday travel packages & Tour packages.
Need Holiday Help?
We would be more than happy to help you. Our team advisor are 24/7 at your service to help you.
+91-8350824253(9AM-6PM)
+91-9819007620(24X7)
+91-1975223185(24X7)
holidaytravel.co@gmail.com
Related Destinations
Char Dham Yatra India Tour -

Package Overview
Char Dham Yatra Packages from Mumbai Kolkata Chennai Banglore
( Chota Char Dham Yatra, Uttrakhand Char Dham yatra)
( New Kedarnath Trek Route 2020-2021)
(Helicopter Return Tour to Kedarnath Dham from Phata Helipad)
Option- Pick up from Delhi Airport/Railway Station
The Char Dham Yatra from Mumbai, Pune, Maharashrashtra is our leading Hindu pilgrimage tour for Char Dham Uttrakhand Package.You are going to have Darshan at the main temples of Yamunotri, Gangotri, Kedarnath and Badrinath. Every destination holds its own importance. Adi Shankaracharya, a great Hindu philosopher had initiated this Yatra in the 8th century, for the revival of Hindu religion.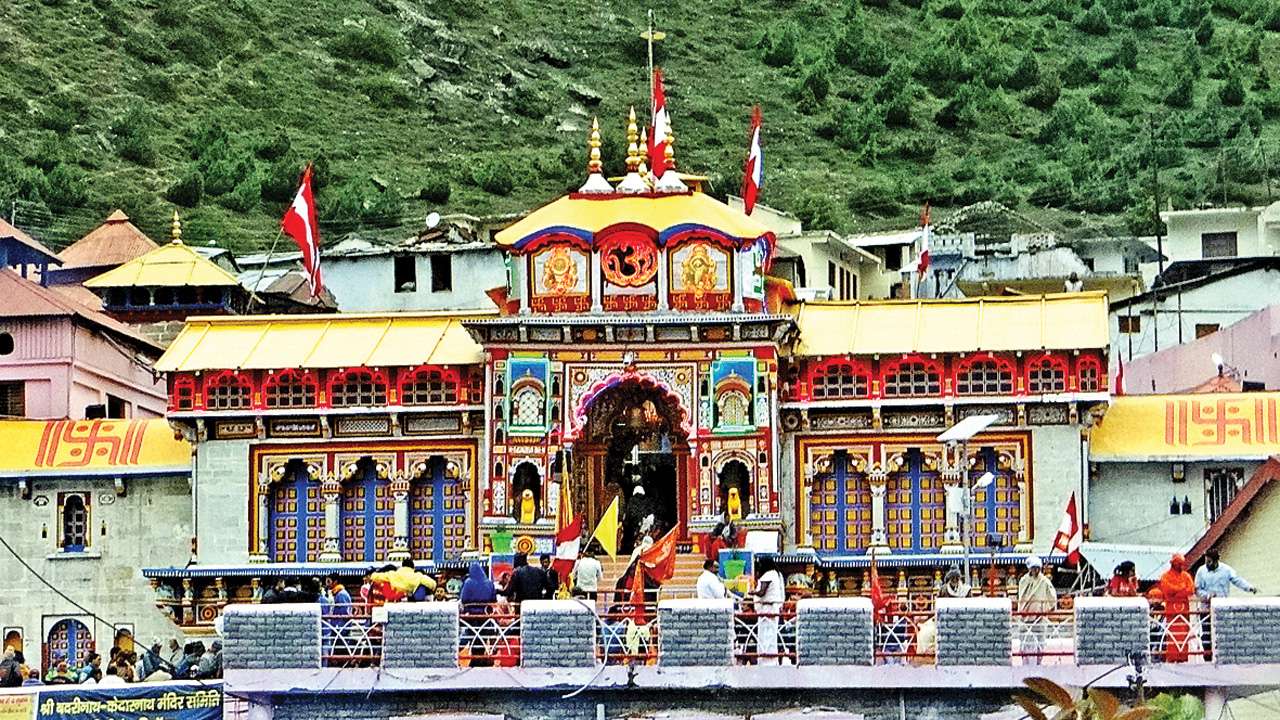 Mumbai to Haridwar Connectivity By Train
2171/Mumbai LTT - Haridwar AC Express
22917/Mumbai Bandra Terminus - Haridwar SF Express
Mumbai, India (BOM) to Dehradun, India (DED) - Connectivity By Flight
3h 45m duration, 1+ stops
3h 45m+ Jet Airways via New Delhi
4h 45m+ SpiceJet via New Delhi
5h 0m+ Air India via New Delhi
6h 15m+ JetKonnect, Jet Airways via Indore, New Delhi
Char Dham Yatra India Tour -

Package Inclusion
Duration: 12 Nights and 13 Days
Standard Hotels
Delhi - Hotel Daanish Residency
Haridwar - Hotel Blue Empire
Barkot - Yamunotri Resort
Uttarkashi - Hotel Atithi Niwas
Rudraprayag - Hotel Jwalpa Palace
Kedarnath - The Chardham Camp Guptkashi
Badrinath - Hotel Bhagat
Rishikesh - Explore Himalayas Resort
Delux Hotels
Delhi - Hotel Toronto
Haridwar - Hotel Ganga Exotica
Barkot - Raturi State Hotel
Uttarkashi - Shiv Parivar Resort
Rudraprayag - Monal Resort
Kedarnath - Shivalik Valley Resort
Badrinath - New Hotel Snow Crest
Rishikesh - Aranyam River Retreat
Luxury Hotels
Delhi - The Lalit
Haridwar - Radisson Blu Hotel
Barkot - The Chardham Camp
Uttarkashi - Shikhar Nature Resort
Rudraprayag - Himalayan Eco Lodge Kund
Kedarnath - Shivalik Valley Resort
Badrinath - Sarovar Portico Badrinath
Rishikesh - Ganga Kinare - A Riverside Boutique Hotel
?
Char Dham Yatra India - Rates 2020 2021


02 - Pax. Rs.45,135/- Rs.35,000/- Rs.26,400/-
04- Pax. Rs.40,650/- Rs.32,300/- Rs.19,400/-
04 Pax Rs.35,500/- Rs.30,165/- Rs.22,300/-
06 Pax Rs.31,400/- Rs.27,000/- Rs.19,000/-
08 Pax Rs.30,800/- Rs.25,670/- Rs.18,890/-
12 Pax Rs.28,780/- Rs.21,570/- Rs,16,800/-
12 Days Tour Package cost Include :
MAP Meal Plan at all Hotels.(Breakfast + Dinner)
Reach Delhi from Mumbai, Pune, Maharashtra, Indore for Char Dham yatra
Helicopter Tour to Kedarnath Dham
1 night stay in Delhi Hotel.
1 Night stay at Haridwar Hotels.
2 Nights Stay at Barkot Hotels
2 Nights stay at Uttarkashi Hotels.
1 Night Stay at kedarnath Hotels
1 Night stay at Badrinath Hotels.
3 Nights stay at Ruderpryag Hotels.
1 Night stay at Rishikesh Hotel.
Transport Delhi/Haridwar – 4 Dham – Haridwar non A/C. as per chosen (A/C cab with Deluxe package).
Accommodation on twin sharing as per chosen package.
Children age (5-11 yrs) will stay without extra bed with their parents, child age up to 4 yrs everyway free.
Extra person age 12+ will stay with extra bed or mattress.
All state taxes, tall tax, parking, Chardham registration fee, driver night charges etc.
Char Dham Yatra India Tour -

Package Itinerary
Char Dham Yatra India Tour -

Package Other Details
New Trek Route to Kedarnath Yatra - 2020 2021
Gaurikund to Rambara (7 km)
Rambara to Limchuli (5 km)
At Limchuli, pilgrims need to cross the river mandakini for further journey...one can stay a night at limchauli .
Limchuli to Sri Kedarnath (3 km)
Night Stay in Kedarnath
Kedarnath to Rambara Return Trek ( 10 Kms)
Night Stay at Rambara
Rambara to Gaurikund Return Trek ( 7 kms)
Notes :-
1. The route till Linchuli is highly rugged, which makes the journey little tough
2. Mules can be availed upto Rambara or from Rambara also. The cost of mules range from Rs. 400 (full way down) or Rs.700 (for half-way up only) to Rs. 2200 (Full way up and down with overnight stay at Kedarnath). But you have to
negotiate hard to get the best offer.
3. In Kedarnath you must stay for one night as there is siteseeing points, Visit Bhairava temple that can be covered by foot from the main temple. Some more places like Vasuki Tal and Gandhi sarovar are also considered to be worth a watch