Hamirpur- Deotsidh- Baba balaknath -Sri Naina Devi Trek with Takht Keshgarh sahib at Aanandpur Sahib9 Nights/10 days
from

Rs 2000
Satisfaction Guarantee
Cheapest Flights and Hotels with Excellent holiday travel packages & Tour packages.
Need Holiday Help?
We would be more than happy to help you. Our team advisor are 24/7 at your service to help you.
+91-9418093019
holidaytravel.co@gmail.com
Related Destinations
Deotsidh-Baba Balaknath to Sri Naina Devi

- Takht Anandpur Sahib Trekking Tour
Imprtant Note about this Trek :- Kindly note that this is not a Trek any more as developments have caught up and Upto Shahtlai, Shiv Bari, Kosrian, There are well mettalled roads. However Views are still Breathtaking , but this trek is no more operational. We can still arrange this on special demand
Never the less The attraction which still remains is the Gobind Sagar Reservior Crossing by boat between Kosrian and Khulmi. Another Thrill is the Mata Naina Devi Roap way trip, which you will definitly enjoy as this is the highest roap way in shivalik region with breathtaking view of Mountains and Gobindsagar Dam.
Another Advantage is that HolidayTravel company arranges the Bhakhra Nangal Dam site seeing with Takht Anandpur Sahib along with Fishing for Mahseer Na Katla fish in Dam waters.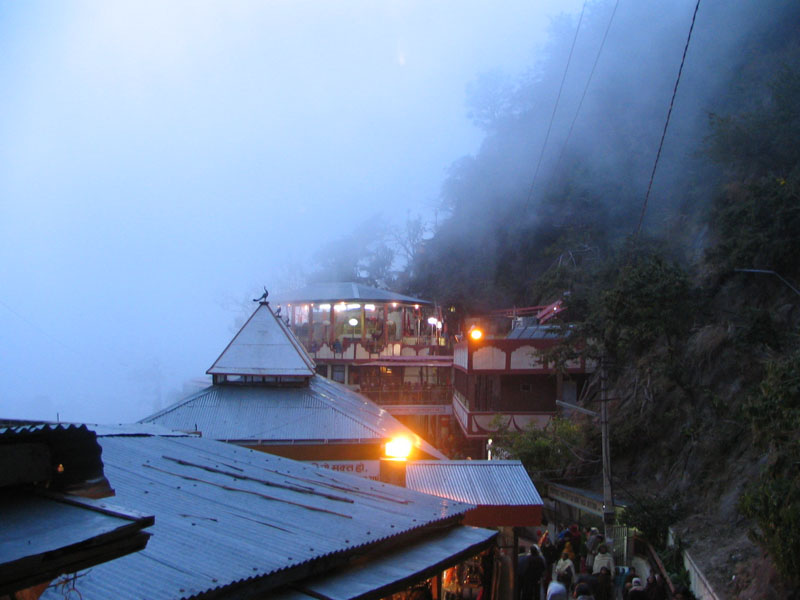 Main Features of

Deotsidh- Baba Balaknath - Sri Naina Devi
Points Covered : Hamirpur- Deotsidh- Baba balaknath - Sri Naina Devi Temple​
Duratin : 9 Days
Best Time : Winter Time - November- March ( In Summers, it becomes too hot to navigate)
Why Popular : Trek Covers journey from Baba Balaknath ji Temple at Deotsidh to Mata Naina devi ji temple.
Adventure Elements of Trek :- Breathtaking View of Talai Areas, Bhakhra Dam, Gobind Sagar Dam Crossing, Cable Roapway to Mata naina Devi temple, Blessings from Both Baba Balaknath, Mata nana devi ji & Takht Anandour Sahib Ji.
States/Districts Covered : Hamirpur , Una Himachal District, Nangal District
Trek Availability : November- March
Grade of Trek : Moderate
Start Point : Hamirpur
End Point : Mata Naina Devi Temple/Takht Anandpur Sahib Ji
Deotsidh- Baba balaknath - Sri Naina Devi -Takht Anandpur Sahib Ji: Package Itinerary
Day-1
Hamirpur- Bhota 12 Km, village to village Bhota is a prominent town of Hamirpur district on the main road and is a junction to go to Shimla, Mandi, Hamirpur and Una.
Day-2
Bhota- Saloni 8 Km.
Day-3
Saloni- Bijhari 10 Km
Day-4
Bijhari- Deotsidh 6 Km. ( have Darshan of Baba balaknath Ji here)
Day-5
Deotsidh – Shah Talai 5 Km.
Day-6
Shah Talai- Shiv Bari 5 Km.
Day-7
Shiv Bari- Kosrain 6 Km, All along the road.
Day-8
Kosrain- Khulmi/ Bhakhra 5 Km, By ferry boat.
Day-9
Khulmi- Sri Naina Devi 10 Km Trek, 20 Km by road.
Note: The route as above is partly by road and by trekking many ridges have to be negotiated on the way to Deotsidh and in between the road to be crossed, Trekkers will have an opportunity to stay in villages enroute and study the local customs, manners, tradition social life and culture etc.n
"_All Rights Reserved - Copy Write New Age Corporation - Himachal - India (No part to be Reproduced, stored, Transmitted in any form in any means without written permission of New Age Corporation) - Himachal - India"_
Deotsidh- Baba balaknath - Sri Naina Devi:Rates/Dates-Hotels
Contact holidaytravel Contact number +919418093019 & email address is holidaytravel.co@gmail.com